Welcome to the Genshiken Wiki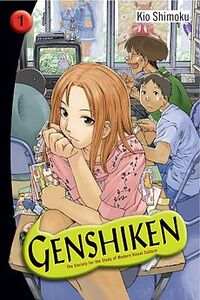 Genshiken is a manga series by Shimoku Kio about a college club for otaku (extremely obsessed fans of various media) and the lifestyle its members pursue. The title is a shortening of the club's official name, Gendai Shikaku Bunka Kenkyūkai , or "The Society for the Study of Modern Visual Culture". The series has also been adapted into an anime directed by Tsutomu Mizushima.
The manga originally ran in Kodansha's monthly manga anthology Afternoon from June 2002 to June 2006, and has been reprinted in nine bound volumes. The ninth and final volume was released in Japan in December 2006. Read more...

Characters
Featured Media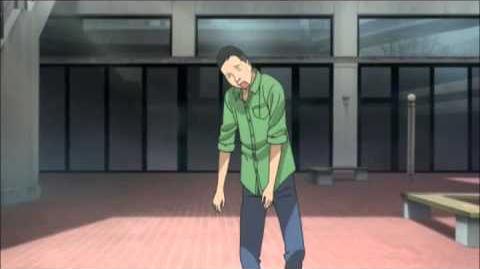 Featured Article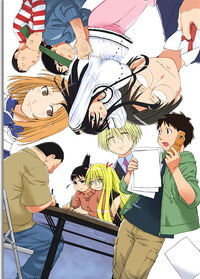 Genshiken 2 is the sequel season to the Genshiken anime. The Society for the Study of Modern Visual Culture, otherwise known as Genshiken, is now under the charge of a more confident Kanji Sasahara. Things have changed in between semesters, and the otaku club now has a new otaku-hating member named Chika Ogiue. Read more...
Newsfeed
Loading RSS data...
Social Media
Ad blocker interference detected!
Wikia is a free-to-use site that makes money from advertising. We have a modified experience for viewers using ad blockers

Wikia is not accessible if you've made further modifications. Remove the custom ad blocker rule(s) and the page will load as expected.