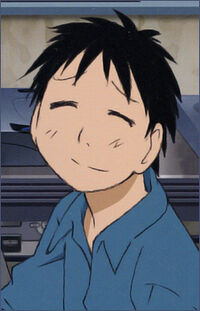 At the beginning of the series, Kanji is a shy, confidence-lacking freshman who on club day at university, decides to join a club he would actually enjoy, Genshiken. Kanji is just coming to terms with his otaku nature and much of the beginning of the series focuses on introducing him to the otaku lifestyle. He is the most balanced member of Genshiken, with no real focus on any particular aspect.
Over his four years at Shiiou University, Kanji comes to accept himself for who he is and loses the inhibitions and guilt he once felt and associated with otaku culture, becoming an enthusiastic clubmember, and for a time, a capable club president.
Ad blocker interference detected!
Wikia is a free-to-use site that makes money from advertising. We have a modified experience for viewers using ad blockers

Wikia is not accessible if you've made further modifications. Remove the custom ad blocker rule(s) and the page will load as expected.